Mt. Zion Baptist Church is not only a congregation; it is a cooperation of adherents meeting up to announce the superbness of the Lord, and to observe Jesus as King. Our prayer to God is that you will be honored and reinforced by the love of Jesus Christ, and that you will carry on with an existence of community, delight and freedom. We think about the Word, hone what we learn, and in the process become a community of believers. We would like to welcome you to join us soon at one of our amazing Sunday worship services.
This Week's Message
Pastor David G. Latimore "I Am Dumbfounded" John: 11: 30-32 Sunday, May 20, 2018 Many of us don't have a clear picture as to what our future looks like. Often we go through life overwhelmed.  We serve a God who's ways are mysterious. God is always leaving us dumbfounded. We often ask God why does He create these moments of uncertainty. At times God does these things just so He can receive His due glory. God will toss us some curveballs once in a while. We must remember God doesn't think like we do. For He will do things we don't understand however, He's still our God regardless. He knows His children so he will sometimes send things that will help move us forward.  We must learn to be comfortable with being uncomfortable so God may receive His glory. God is our Shepherd, strength, provider and joy. God will create moments that will puzzle us and the process He's trying to get His glory.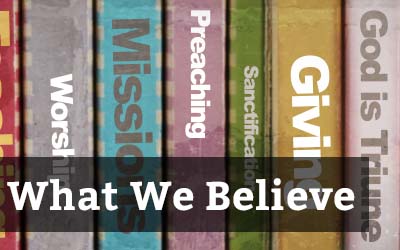 What We Believe

We believe the Bible is God's Word given by divine inspiration, the record of God's revelation of Himself to humanity.