Mt. Zion Baptist Church is not only a congregation; it is a cooperation of adherents meeting up to announce the superbness of the Lord, and to observe Jesus as King. Our prayer to God is that you will be honored and reinforced by the love of Jesus Christ, and that you will carry on with an existence of community, delight and freedom. We think about the Word, hone what we learn, and in the process become a community of believers. We would like to welcome you to join us soon at one of our amazing Sunday worship services.
This Week's Message
Rev. Dr. David G. Latimore Sunday, March 11, 2018 Psalms 62. 1-6 What are you hungry for? In the midst of turbulent times we can be reminded of how dependent on God we are. God will take away what we normally find comfort in and during the absence of these things we recognize that all we really need is the master. We must spend time with God not only at church but also during the alone times. How many of us have had an audience with God and have been satisfied? If we have, then we know that when God is not present are souls are not satisfied nor fulfilled. God has invited us into a relationship where He will fellowship with us and ground us in His LOVE. This love that we have come in contact with is greater then life itself. David suggest in the book of Psalms that God has satisfied him in the past and in the present and is confident that God will satisfy him in the future.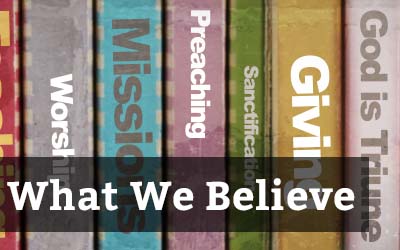 What We Believe

We believe the Bible is God's Word given by divine inspiration, the record of God's revelation of Himself to humanity.