Mt. Zion Baptist Church is not only a congregation; it is a cooperation of adherents meeting up to announce the superbness of the Lord, and to observe Jesus as King. Our prayer to God is that you will be honored and reinforced by the love of Jesus Christ, and that you will carry on with an existence of community, delight and freedom. We think about the Word, hone what we learn, and in the process become a community of believers. We would like to welcome you to join us soon at one of our amazing Sunday worship services.
This Week's Message
Sunday, June 10, 2018 Pastor Jonathan T. Mills Hebrews 13: 1-8 Encouragement Through Transition We are not defined by what others call us, we are defined by who we are in Christ. We must operate in love. We may say something that may not be nice, we must remember that we are Christians. We must continue to live Holy. We must be content with what we have. Don't be afraid to stand in love for what's right. God is ALWAYS listening & looking at us.  We must be careful with our thoughts, words and actions. The church must not scatter. We must pull together for encouragement and support one another. We must continue to be equipped. God is ALWAYS IN CONTROL SO WE MUST STAY OUT OF HIS WAY. Rest in God by trusting HIM. We are not forsaken, God IS with us we must continue to sing the praises unto God through transition.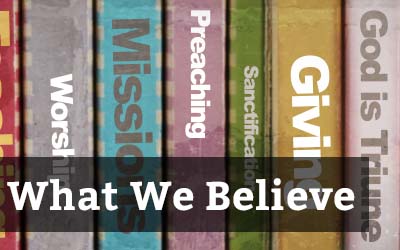 What We Believe

We believe the Bible is God's Word given by divine inspiration, the record of God's revelation of Himself to humanity.