Mt. Zion Baptist Church is not only a congregation; it is a cooperation of adherents meeting up to announce the superbness of the Lord, and to observe Jesus as King. Our prayer to God is that you will be honored and reinforced by the love of Jesus Christ, and that you will carry on with an existence of community, delight and freedom. We think about the Word, hone what we learn, and in the process become a community of believers. We would like to welcome you to join us soon at one of our amazing Sunday worship services.
This Week's Message
Min. Tammie B. Latimore Sunday, April 15, 2018 "Give it up and Gain It All"  Exodus 2:1-9 We need to stop carrying things.  It's time to hand things over to God. If we don't obey what God instructed of us the enemy won't hesitate to destroy us. We must not be afraid to release things unto God. Every time we are in doubt we must remember that NOTHING is too difficult for God.  We need to watch as God's word and works affect our lives. God is asking us to give it up to Him so we in turn can gain it all. Stop being scared to ask God for help. We must trust God in the midst of everything. We depend on God as He never fails.  Where man disappoints God won't. Trust that God will do everything He said He would do. When we don't see a way out trust and believe that Jesus IS THE WAY!! Trust God and not yourself. Let go and let God have His way in your life.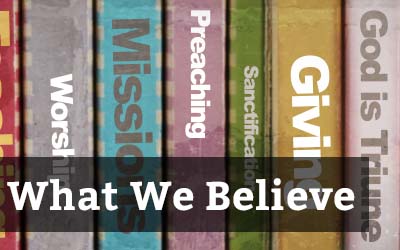 What We Believe

We believe the Bible is God's Word given by divine inspiration, the record of God's revelation of Himself to humanity.