Mt. Zion Baptist Church is not only a congregation; it is a cooperation of adherents meeting up to announce the superbness of the Lord, and to observe Jesus as King. Our prayer to God is that you will be honored and reinforced by the love of Jesus Christ, and that you will carry on with an existence of community, delight and freedom. We think about the Word, hone what we learn, and in the process become a community of believers. We would like to welcome you to join us soon at one of our amazing Sunday worship services.
This Week's Message
Sunday, May 13, 2018 Pastor Curtis Bryant - Youth Pastor Exodus 1:15-21 "The Purpose of Your Push" As we journey through life we encounter moments where obstacles impede our progress. It is during these moments that we recount how God has built us to endure hardships, and push through whatever is in our way. God has equipped us to push through several forces as we look to achieve God's plan for our lives. We are called to push through the areas where we feel pressure. Whether it be professional, financial, academic, health or family. We are called to push through the predators. God charges us to protect our children, our seniors, our community, and those we love from sources seeking to do them harm. Lastly, we are called to push through some pain. The moments in life that cause discomfort/hurt are not moments where we should remain, God wants us to push through them. Although it may be difficult, it is possible. Jesus demonstrated by pushing through His own moments of opposition that it could be done. We are empowered by Him therefore we can do like Him.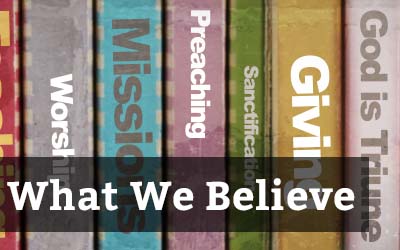 What We Believe

We believe the Bible is God's Word given by divine inspiration, the record of God's revelation of Himself to humanity.