Mt. Zion Baptist Church is not only a congregation; it is a cooperation of adherents meeting up to announce the superbness of the Lord, and to observe Jesus as King. Our prayer to God is that you will be honored and reinforced by the love of Jesus Christ, and that you will carry on with an existence of community, delight and freedom. We think about the Word, hone what we learn, and in the process become a community of believers. We would like to welcome you to join us soon at one of our amazing Sunday worship services.
This Week's Message
Speaker: Rev. Dr. David G. Latimore, Sr. Pastor
Scripture: Philippians 4:19
Topic: Celebrate God's Consistency
We celebrate the fact that God can supply each and every one of our needs according to the riches of His glory. God is so rich: He is the owner, the ruler, and the creator of everything. There is nothing that God can not do for us.
What God will do for one, He will do for others. Your life does not have to be consumed by struggles and disappointment. God wants to hear from you!
God wants a relationship with you, and He is waiting on the edge of his seat to bless you!
God is able to do anything! JUST ASK!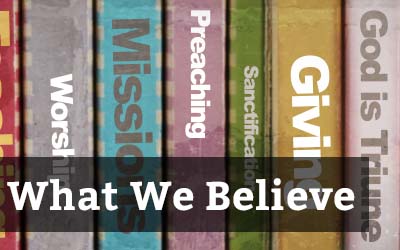 What We Believe

We believe the Bible is God's Word given by divine inspiration, the record of God's revelation of Himself to humanity.