About Sunday Morning Breakfast Ministry
The Ministry provides a continental breakfast to congregants every Sunday, after the first service. It is a great way to fellowship and welcome new members and visitors.
We currently average between 75-100 congregants who partake in breakfast each week of which 30-40 of those are children. Some members depend on that meal, as they attend both services and that is their only opportunity to eat.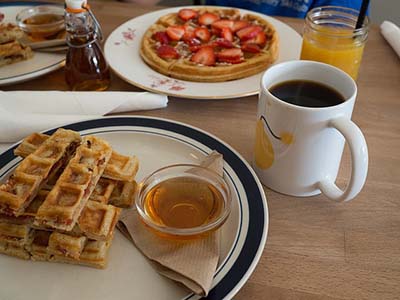 In the near future, we see the Sunday Morning Breakfast Ministry as a vehicle for community outreach. We will reach out to the people in the community, inviting them to attend service and to share a meal, while we share the Christian message of love.
President: Sister Debora Hughes
Vice-President: Sister Joyce Mars
MINISTRY MEETING DAY AND TIME: As Needed