About Kitchen Ministry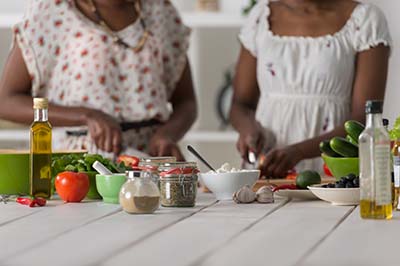 The Kitchen Ministry strives to serve the congregation and guests with gladness and smiles at all times. The kitchen ministry assists with the various special events that take place in the FLC. Usually 5-6 events per year. The kitchen staff also assist with repast services. The kitchen staff maintains the cleanliness of the workspace to ensure it is ready to be used at appropriate times.
President: Sister Gwen Ulmer
Vice President: Sister Tanya Conway
MINISTRY MEETING DAY AND TIME: As Needed
*Kitchen Staff should have a sanitation certificate.